During the past several weeks, I and my team were researching on some of the best massage chairs on the market. Not to mention that we specifically picked some top brands like Osaki, Inada Sogno, Human Touch, Panasonic and a few others to pull out the best ones.
These chairs have been picked on the basis of customer reviews and how different people around the world had their experiences.
We gathered around 45 massage chairs and handpicked the 10 best.
When was the last time you seriously thought about your health?
May be… "I don't remember"
Working 10+ hours a day makes you both physically and mentally tired. While massage actually helps to relieve both the mental and physical pain.
According to the American Massage Therapy Association (AMTA), during July 2015 and July 2016, approximately 43.8-57.6 million adult Americans received a massage either from a therapist or using a massage chair.
Investing in a massage chair can be very beneficial. Even though it's a great investment but a long term one. Also, you shouldn't consider it as a luxury or something crazy. It's more about your health.
The latest massage chairs actually work so well and perfectly that back in 2013, according to a Quora user, therapists were replaced with massage chairs in a mall where people would pay a small sum of money and get a wonderful massage.
As a matter of fact, users seem to enjoy the luxury of having a massage chairs at home rather than calling for expensive appointments over and over again.
So, rather you spend $60 to as much as $400 for a luxurious massage several times during a year, why not invest in a chair that could probably last for 5-10 years without any maintenance issues?
Choosing The Best Massage Chair
Choosing the best massage chair will depend a lot on your personal requirements and budget. Things like room for the recliner, cost, warranty and features will vary your decision.
Health issues, like severe lower back pain, an injury or even a chronic muscle spasm can be a matter of consideration here.
But…
Is a Massage Chair Worth an Investment
I actually want to force this question into this article because a lot of 'new' users are quite hesitant to invest more.
Firstly, it worth 100% to invest in a massage chair because it benefits you. The only two factors to consider are medical problems and your bank balance.
Because massage chairs have the ability to actually heal your medical problems like lower back pain, muscle spasm and other, you surely won't regret investing in it. These chairs are equipped with hi-tech auto-programs that are laser focused for different health problems.
Finally, your financial power is an important factor. You may not invest a couple of thousands of dollars and go under a heavy debt just because you need relief. It's better to book an appointment rather than investing in an expensive chair. Needless to say, not all the massage chairs are expensive. Some like Real Relax Full Body Massage Chair Recliner even come at a price of under $1000 with some cool features.
Features To Look In A Massage Chair – Important Considerations
Before I jump on to the best massage chair review, I would like to take you through a detailed guide on choosing the best massage chair.
The reason for putting in this guide is the lack of enough information on choosing a "robotic" massage chair. I want to make sure that you invest in the right product with proper knowledge.
1: Price
Because robotic massage chairs are expensive, I've always laid stress on the price factor. They can range from somewhere between $600 and as much as $12,000.
Of course, the cheaper ones come with less features while the high end recliners give you a very relaxing experience.
2: Brand
There are literally several brands for massage chairs. However, opt for the famous ones like Panasonic, Inada, Osaki, Human Touch, Kahuna Massage Chair, iJoy, etc.
These are the Japanese brands and they are the market leaders throughout the globe. Choosing reputable brands not only gives you the advantage of better features but also of a long warranty and durability of the product.
Ideally, top brands tend to deliver quality for better customer feedback and satisfaction.
3: Purpose
Once you have a proper budget allotted and a brand decided, the next thing is to identify your purpose of buying a massage chair. You must be clearly aware of why you are buying the recliner.
It can be to relax, get rid of stress, recover from injury or maybe just a luxury. Also, based on individual status, there might be a difference. Athletes may want more features as compared to those working at office doing a 9 to 5 job.
Once you know the purpose, it will be a lot easier for you to select a massage recliner with the required features.
4: Features
No matter at what price you buy a recliner, they are always loaded with a ton of features and functions.
You actually want to make sure that you get all the features you need. For example, a lot of users tend to prefer a built-in music system along with massage and not all recliners have this.
Similarly, if you are an athlete or an individual with an active lifestyle, you may prefer a chair that comes with foot and arm massager as well.
Other important features that are must in a massage recliner includes:
Ankle, calf, arms, full back, head, shoulder, neck and foot massage. Though some individuals don't prefer the foot massager but it's always a pleasurable experience.
Acupoint detection system. It automatically targets the stress spots on your body and give you the most out of your massage session.
Durable material and ergonomic design.
Heat and vibration system for better stimulation.
ZERO GRAVITY – A MUST HAVE FEATURE.
Cup holder – in case you'd love a cup of coffee.
Memory foam for a cozy feel.
Remote control. It may not be necessary if the recliner has built-in control.
Massage Styles: These include different massage techniques like shiatsu, kneading, padding, clapping, etc.
In-built Massage Programs: These programs mimic human techniques and give a great massage experience.
5: Space Requirements
Before you hit the buy button for your favorite massage chair, ensure that you have a room with enough space to keep the recliner.
It is important to understand that a massage chair is not like your dining table chair. It's bulky, heavy and most important, must be handled with care.
You should properly inspect your house and find the best and most suitable place for your new massage chair. It's better not to move it around too much.
6: Warranty
One final thing to consider strictly is warrant label on your massage chair. Most of the brands have warranties on parts and labor but some have on the full chair.
Some brands allow you to extend the warranty duration by paying a few extra dollars. It's recommended that you should get it extended for your benefit.
How Much To Spend On a Massage Chair?
As mentioned earlier, massage chairs range from $600 to as much as $12,000. Buying the most expensive one is not always the right choice.
Those under $1000 come with some basic features. They lack the automatic functions, heat and vibration. Though they are comfortable and serve you with the actual massage but of course you can't expect too much in that price range.
Personally, I've experience that users investing somewhere between $2000-$5000 have been the most satisfied with their massage chairs. This is because all the chairs within that range come with exactly the same features.
The only difference can be of durability, size, brand and lifetime.
What Makes a Good Massage Recliner
It normally depends on what you're looking for. Some individuals might opt for a basic recline while others love the high-end chairs.
Below are the features that makes a good massage chair.
Durable & Ergonomic Construction: Your recliner must have a durable and ergonomic construction. Only then you'll be able to experience a soothing and relaxing massage experience.
Massage Coverage: These include the body parts your chair will cover. Foot, head, neck, shoulders, arms, back, hips and thighs are a must for a full body massage. It's important because without a full body coverage, you won't experience the same soothing and relaxing experience.
Types & Programs: Needless to say that a good recliner will always have automatic programs and different massage techniques to entice you. This includes shiatsu, rolling, kneading, combination of two, mimicking human massage and much more. Heat and vibration are a must.
Customization & Adjustment: Last but not the least, your massage chair should have enough of customization and adjustment so you can program it as per your needs.
Other: Some extra stuff may include an mp3 player or even a small LCD where you can enjoy your favorite programs. A cup holder and a remote control.
Our Top Massage Chair Selection
L-Track Kahuna Massage Chair Recliner LM6800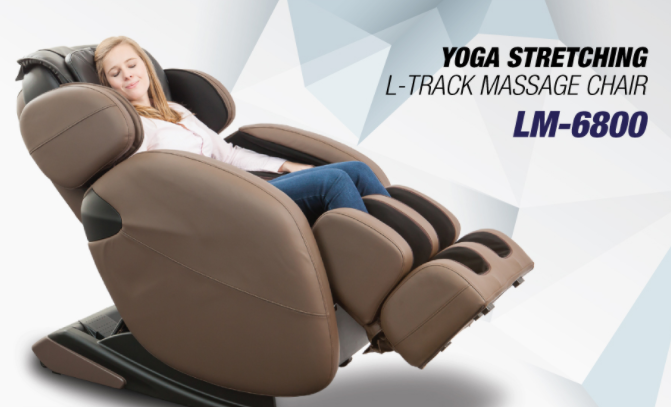 I've been talking about maximum features in a massage chair throughout our discussion and Kahuna's L-Track is a special one.
At a very affordable price, you get the luxury of Zero Gravity feature and heat therapy that might be the cure for your back pain.
It comes with L-track rollers that run from your head and down to the hamstrings. There is an innovative yoga program and a combination of different features that are found in it.
Here is an in-depth review of the chair and what features and specifications it comes with.
Size & Material
The LM6800 stands at 6'4" and is made of durable plastic and steel with a vinyl covering on top. Even though it is a quite bulky, still fits comfortably at any place you want.
Core Features
Automatic Programs: Various massage techniques that run with a push of a button. The shiatsu massage (included) is worth a mention.
Yoga: A special yoga program, designed typically to relieve the stress and anxiety in a matter of few seconds.
Body Scan Technology: This is a very interesting feature. The chair scans your body and automatically selects the best massage program for you.
Zero Gravity: Position your chair in the most comfortable dimension for maximum relief.
Space Saving Technology: Allows you to easily fit the chair in tight spaces. Perfect for those who live in apartments.
L-Track Massage System: Includes the L-track rollers that runs from your back towards your hamstrings.
Dual Foot Roller: Your feet have several nerve endings. This dual foot roller effectively stimulates them for maximum relief and pleasure.
Calf, Arms, Back: Ever part of your body is covered. The LM6800 makes sure that you get a full body massage.
Heat Therapy: Targets your lower back and calves.
Automatic Massage Functions: Includes yoga, shiatsu, relax, rejuvenate, SV-chiro and deep tissue.
Air Bags: For maximum comfort and deep tissue effect.
Warranty
The L-Kahuna LM6800 is backed with a solid 3-year warranty. Some of its top competitors offer cheaper models mostly at 1-2 years of warranty and the high end models at 5-years.
Offers great value. Comes at a very reasonable price with tons of features that can be found in ridiculously over-priced recliners.
It's an FDA REGISTERED medical device and is assembled to provide health benefits. A try zero gravity chair.
Has a smart recline that saves space while still giving you the luxury of zero gravity feature.
Comes with a whopping 6 Automatic Massage Programs that includes yoga, SV-Chiro, Deep Tissue, Stretching, Relax and Rejuvenate. Just push and select.
Matches the quality of some of the most expensive brands at ease.
Comes with a 3-year warranty.
Weighing 220 lbs. would require at least two people to properly carry and assemble it.
When switching to zero gravity mode, it makes a fair bit of noise for a while but it may not bother you at all.
The foot rollers may feel a bit rough, especially if you have foot injury or pain.
Other Massage Chairs To Consider – Our Runners Up
New Full Body Shiatsu EC-69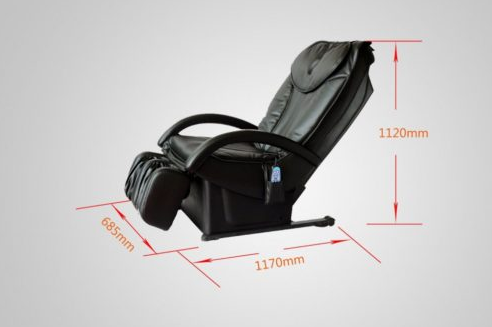 The EC-69 has in incredible and somewhat slim design which makes it perfect to be placed anywhere easily. It comes with multiple settings and adjustable massage speed for best therapy. You can choose between kneading, rolling, percussion, compression and tapping or flapping actions.
Comes with a better massage therapy function.
Five preset massage functions with push and enjoy.
High quality.
Affordable price.
Individuals with a wide body may not enjoy the massage session.
Quite heavy to move around.
Inada Sogno Dreamwave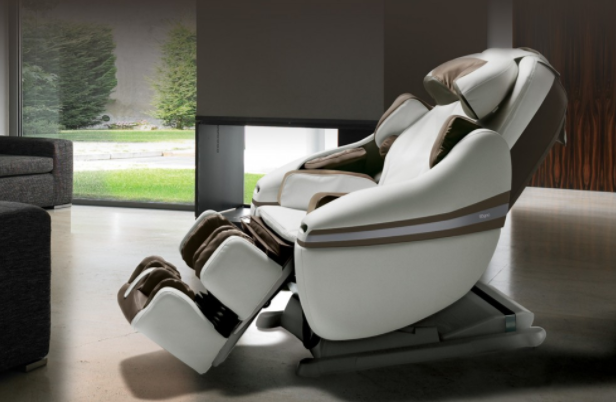 Inada Sogno Dreamwave offers a full body massage and is one of the best massage chairs in the market. Though it is quite expensive but the features are unmatchable. The Inada Dreamwave technology is what creates the massage motions mimicking shiatsu technique. It comes with 8 pre-set programs with stretch function and air bags as well.
Comes with 8 automatic massage programs.
Shoulder and full arm massage with 4 well-being functions.
Comes in 5 different colors.
Shaitsu offered.
Very heavy.
A couple of massage functions are not powerful for a deep tissue effect.
Osaki OS-4000A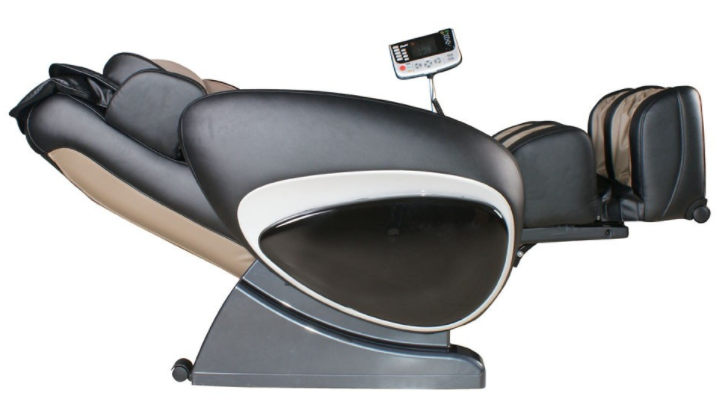 Osaki OS-4000A comes with the most innovative technology and a plethora of options that results in a sophisticated massage. It features sensitive touch of human hands and is specifically designed to reduce the gravitational pressure on your back which gives you a deep relaxing effect. You can control the speed and intensity of the massage and also benefit from its different features.
Gives a wonderful hip and shoulder air massage.
Zero gravity design.
Human hand massage.
S-track design that perfectly matches your body.
No longer than a 30-minute massage. The chair will automatically shut down.
Authentic Beautyhealth Shiatsu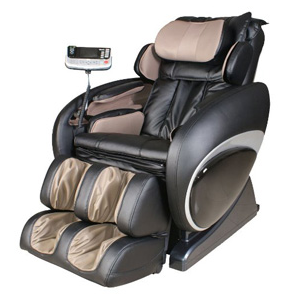 This massage recline is known for its powerful customization features and a range of massage techniques that helps you get rid of the pain. There is a 30-minute full body massage session as well which involves different techniques like kneading, padding and tapping for a great full body stimulation.
User-friendly.
Easy customization.
Effective massage.
Offers extended duration for auto massage functions.
The heating system isn't that effective.
HT Massage Chair iJoy-2580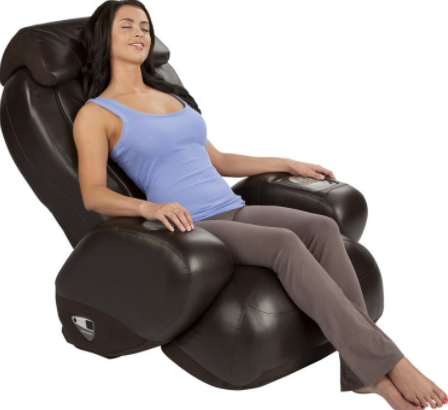 iJoy is the name of comfort and quality. It is ranked among the top rated massage recliners that comes at a very affordable price. With 3 auto massage modes the chair is quite light and small as well. Comes with the Human Touch technology, zero gravity recline, built-in control panel, removable softening pads and a cup holder as well.
Top rated massage chair at a very affordable price.
Comes with 3 auto massage functions.
Relatively small and light in weight.
Easy to move around.
Electric Full Body Shiatsu 06C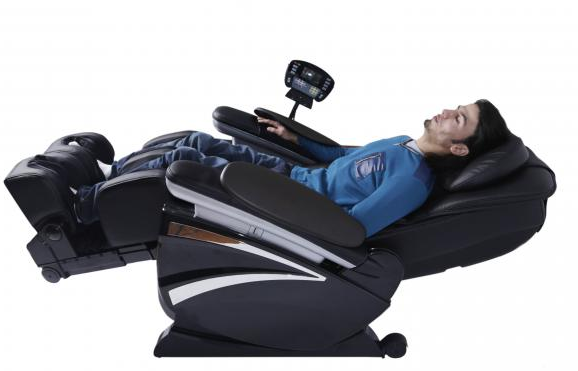 06C is a zero gravity massage chair that comes with full body massage features without costing you too much. At a price of just under $1000, You'll be surprised to know that it offers heat therapy and neck massage as well. The Shiatsu 06C gives one hell of a competition to its competitors. Do check it out.
Zero gravity chair.
Full body massage functions.
Comes under $1000.
Heating function with neck massager.
iRobotics 6 Ultimate Medical Massager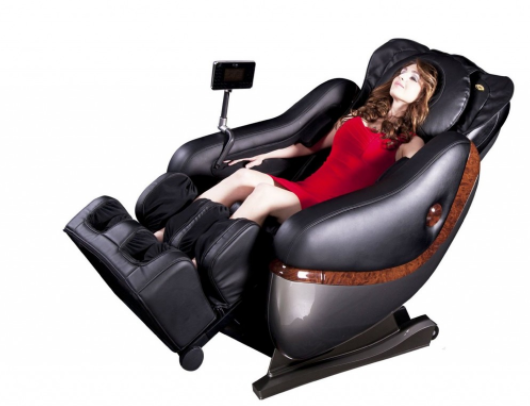 A fully automated and functional massage chair that offers great value for money. You'll love the shiatsu and kneading techniques along with tapping and clapping. We loved its zero gravity recline and super quite operation.
Can be easily adjusted/customized for personal preferences.
Comes with 6 pre-set massage functions.
Offers a full body massage.
Vibration feature with neck, shoulder, Swedish, Shiatsu and many other functions.
Panasonic EP1285KL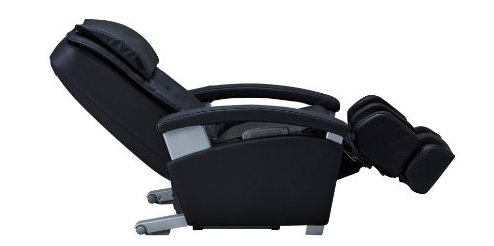 Suffering with neck, shoulder, leg and back pain? The Panasonic EP1285KL is ready to massage your full body and help you get rid of all the stress and spasms in a single session. The heat therapy goes deep into your tissues and helps treat the injury. The air pockets twist and rotate to emulate twisting motion of human wrist. There's a lot to explore about this massage chair.
Air ottoman feature.
4 pre-programmed massage functions.
8 manual programmable functions.
Sleek modern design.
Forever Rest Premium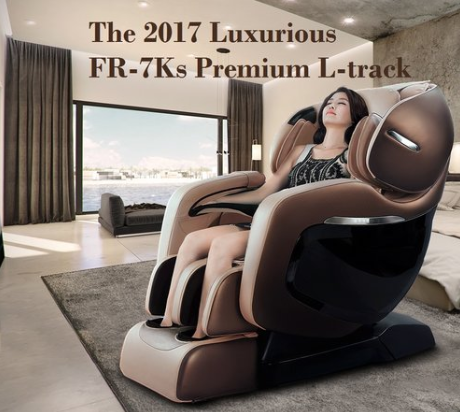 If you are just starting out, Forever Rest Premium is probably your first and last choice and a great one to be honest. It comes with tons of benefits with an automatic movable arm rest and 6 different massage functions that will make you fall in love with this chair.
Offers 6 different massage functions.
Mimics real human massage motions.
Great arm rests.
6 Adjustment levels for legs and feet.
Quite slow to turn it off.
Only two rollers on the back.
Conclusion
Thanks for reading this hefty long posts guys. I hope you fund your best massage chair. Let me know in comments if you have any questions and I'll be glad to answer them for you.
Expert Ratings
Customer Satisfaction

Comfort

Affordability
Summary
I've been talking about maximum features in a massage chair throughout our discussion and Kahuna's L-Track is a special one. At a very affordable price, you get the luxury of Zero Gravity feature and heat therapy that might be the cure for your back pain.
Comments Rating
( reviews)