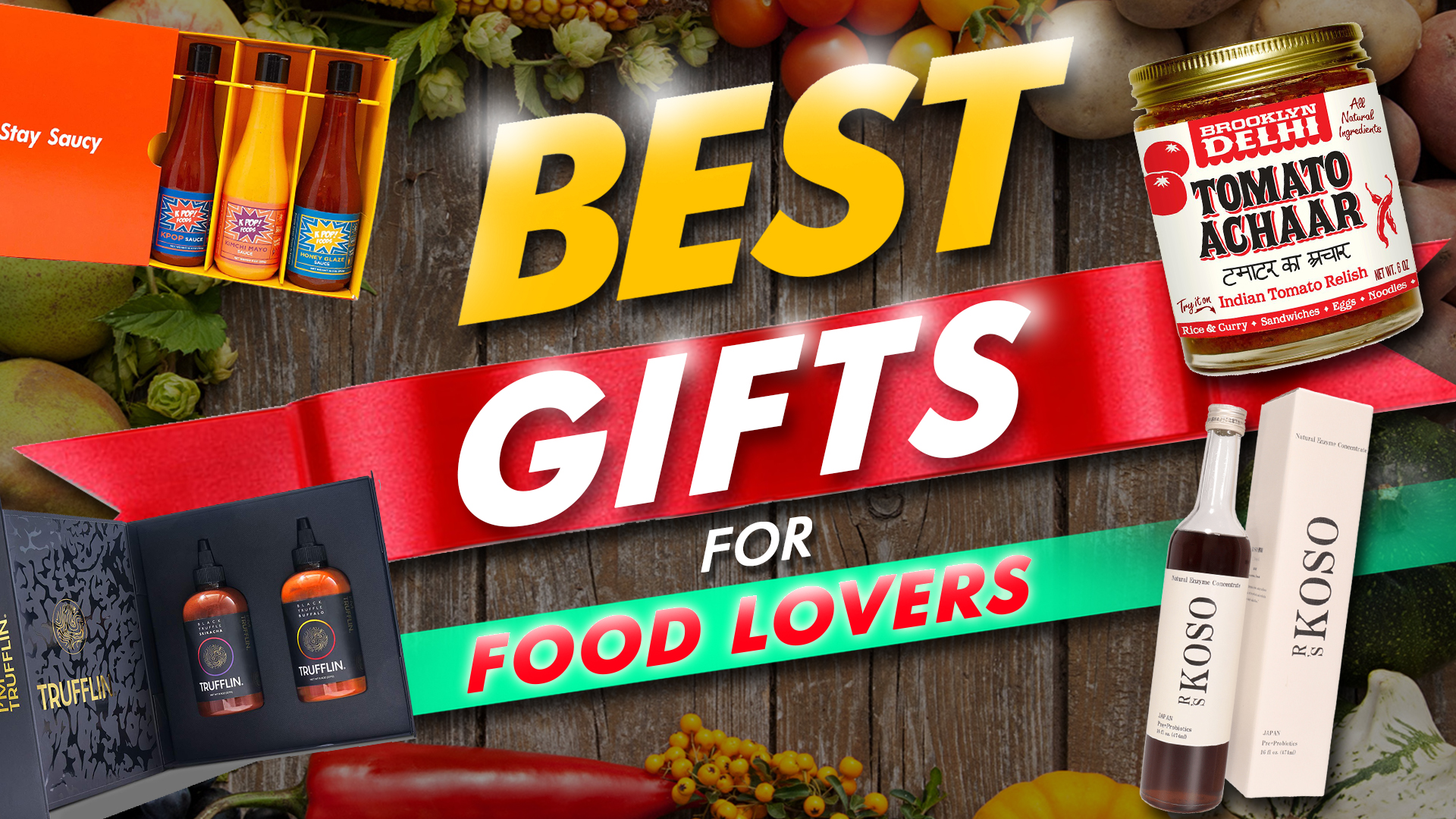 If you have a foodie on your gift shopping list, it can be hard to find the appropriate present, especially if you are not much of a food connoisseur. That is why we rounded up ten of the best gifts for food lovers. These products are guaranteed to satisfy anyone who lives to eat! 
KPOP Foods Variety Sauce Set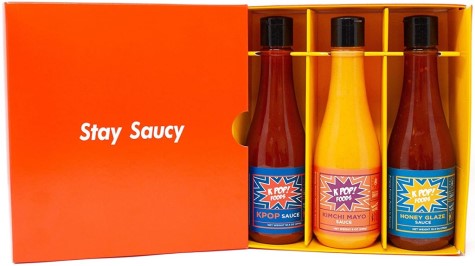 This sauce set from KPOP Foods celebrates the flavors of Korea. It includes three sauces:
KPOP Sauce uses authentic gochujang chili paste and is perfect for any dish.

Kimchi Mayo is a unique aioli that captures the spice and tang of kimchi and is ideal for sandwiches and eggs. 

Honey Glaze is a sweet chili sauce featuring jalapenos and lime and makes an excellent drizzle over fried chicken or barbecue.  
R's KOSO Japanese Prebiotic Drink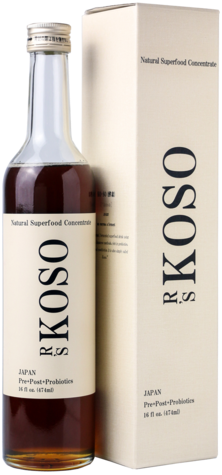 Koso is a century-old traditional Japanese fermented drink rich in prebiotics, probiotics, and postbiotics, which have proven to be beneficial for gut health. It contains a wide variety of fruits, vegetables, and plant-based ingredients for better digestion, a decrease in fat mass, and a stronger immune system.
Sweet Logic Keto-Friendly Mug Cake Mix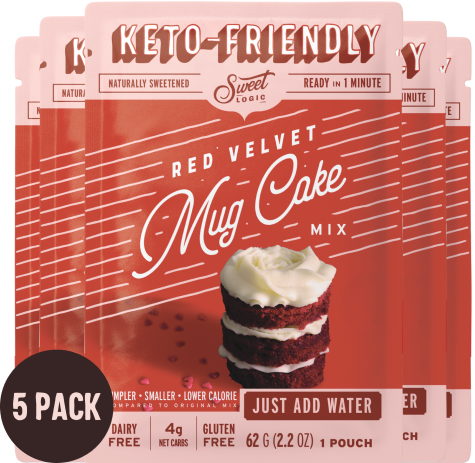 Sweet Logic makes indulgent and keto-friendly mug cake mixes that are low in carbohydrates and high in protein. These mixes contain no artificial flavors, sweeteners, or ingredients and are naturally sweetened using allulose and stevia. 
Sugar Plum Chocolate Pretzel Passion Gift Tray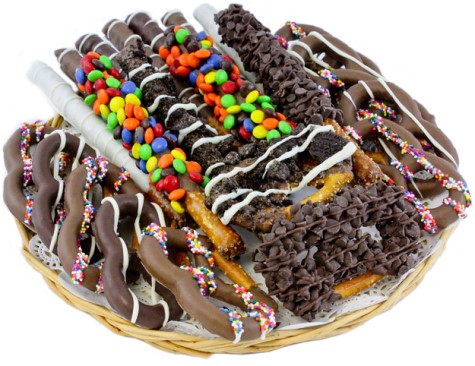 The combination of pretzels and chocolate has existed for centuries and is simply irresistible. This gift tray from Sugar Plum includes a diversity of chocolate-dipped logs topped with chocolate cookies and chocolate candies drizzled with even more chocolate and sprinkles. 
SHARDOR Coffee and Spice Grinder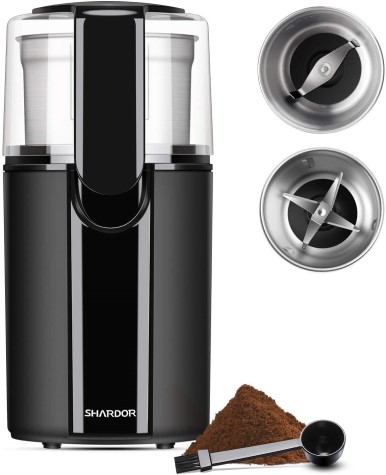 This multi-functional electric grinder is the perfect gift for foodies and coffee lovers. It features two grinding cups, one that can be used for coffee beans, nuts, sesame seeds, and flax seeds, while the other can be used for garlic, basil, and spices. 
Brooklyn Delhi Tomato Achaar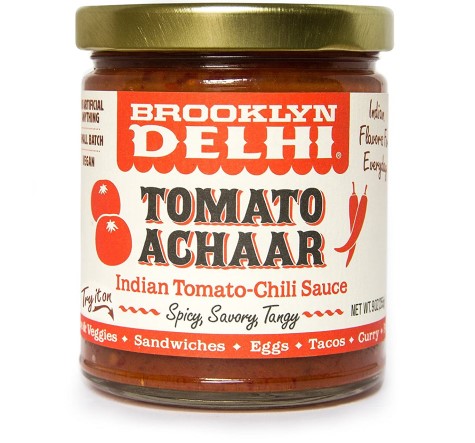 This tomato chili sauce adds an addictive umami kick to virtually any dish. It primarily contains tomatoes, garlic, ground chilies, tamarind, sesame oil, and unrefined cane sugar for a savory and tangy flavor that is guaranteed to make everything taste delicious. You can use it like a condiment, dip, or hot sauce for sandwiches, eggs, bowls, or wraps. 
Purely Elizabeth Ancient Grain Granola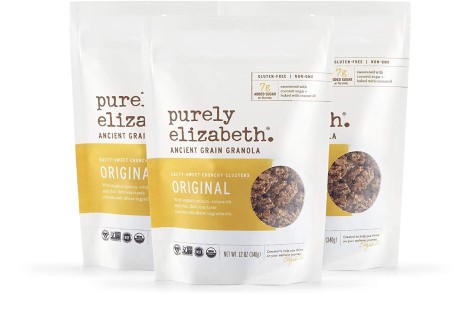 The Pure Elizabeth Ancient Grain Granola is a delicious and decadent snack that won't make you feel sluggish all day. It is made with nutrient-packed quinoa, amaranth, and chia seeds to provide a light and crunchy guilt-free treat anywhere and anytime! You can sprinkle it over a smoothie, bake it into a summer crisp, or eat it straight out of the bag.
FreshJax Grilling Spice Set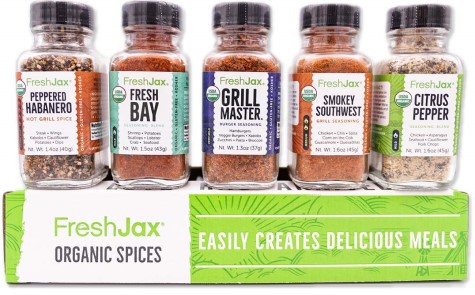 This grilling spice set from FreshJax offers every spice you need for virtually any recipe: 
Peppered Habanero is perfect for adding spice to steak, kebab, or chicken wings. 

Fresh Bay is a wonderful addition to your seafood favorites. 

Grill Master makes your burgers, vegetables, and kebabs even more flavorful. 

Smokey Southwest brings Tex-Mex flavor to chicken and corn on the cob.

Citrus Pepper is a versatile spice that is delicious on fish, chicken, and vegetables. 
TRUFFLIN Sriracha and Buffalo VIP Set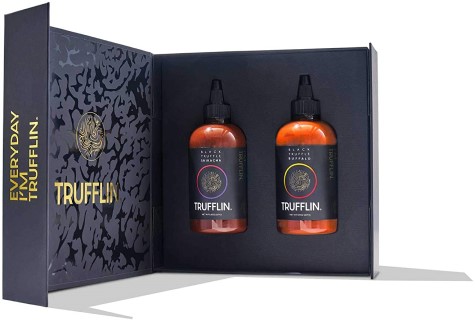 This sriracha and buffalo sauce set from TRUFFLIN are must-haves for environmentally-conscious foodies. These sauces are gluten-free, keto-friendly, and have no added sugar. They are made from premium fermented chili peppers, savory spices, hibiscus, and cold-pressed olive oil infused with umami to produce enough spice to awaken your palate while allowing the black truffle to come forward.
Instant Vortex Plus Air Fryer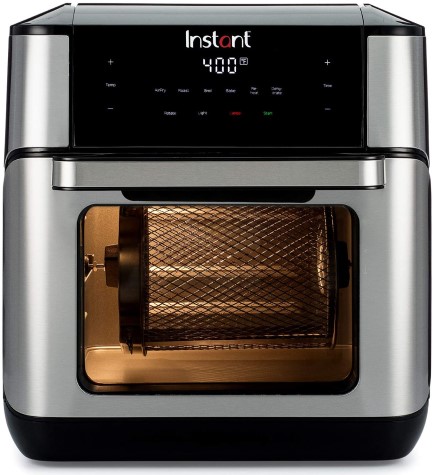 The Instant Vortex Plus air fryer provides the flavor of deep-frying without the oil and mess. This fryer has seven built-in smart programs, including bake, roast, toast, broil, dehydrate, and rotisserie. It works by circulating hot air around food, so it cooks evenly and locks in moisture to deliver the golden texture and delicious taste of deep-fried cooking guilt-free.
Quick Recap of the Best Gifts for Food Lovers