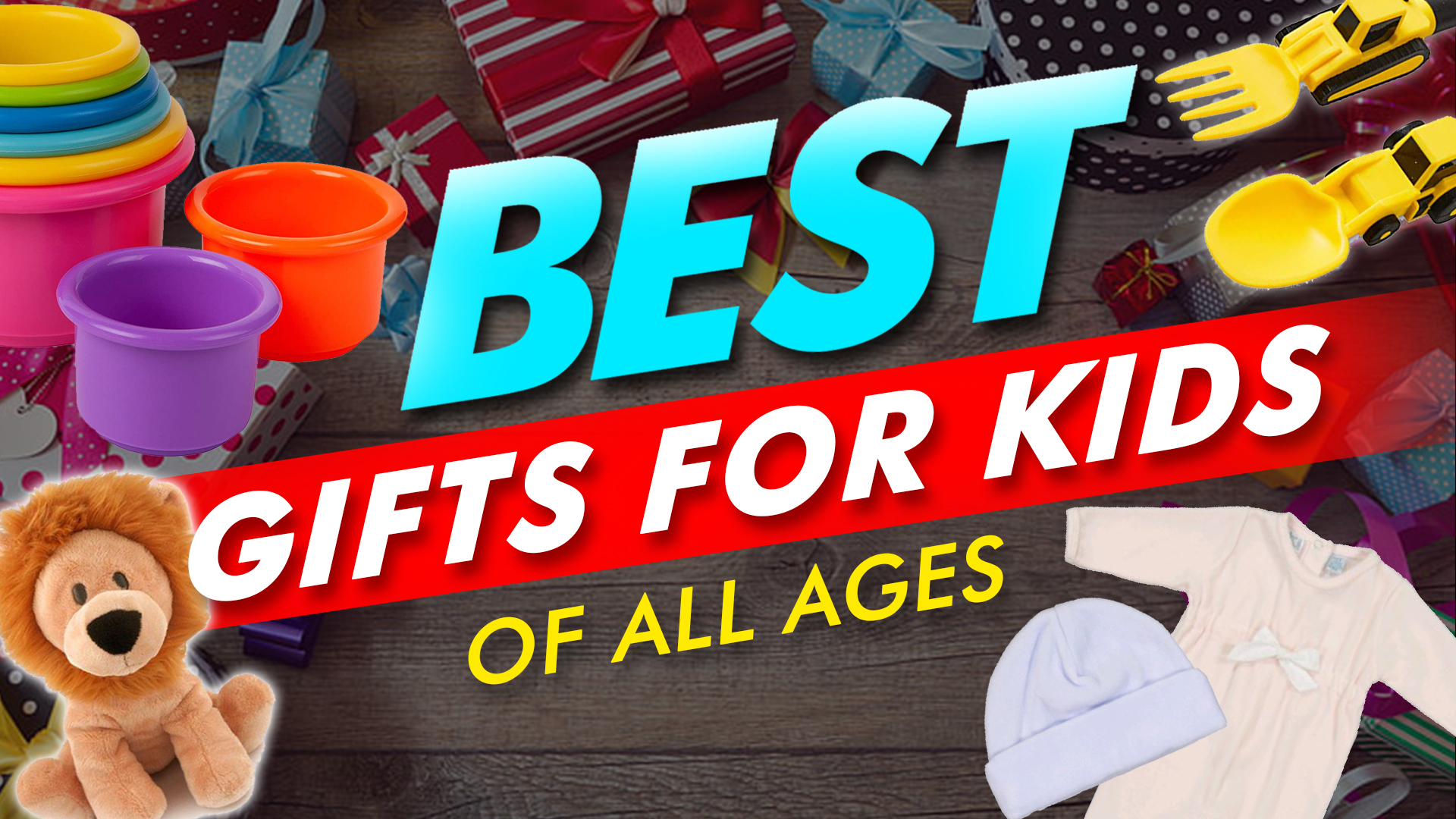 Best Gifts for Infants (0-1 Year)
1. Feltman Brothers Velour Hat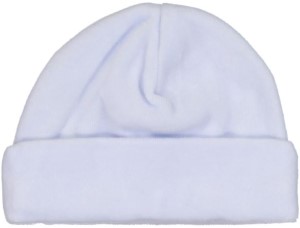 Feltman Brothers is a brand you can trust for timeless infant clothing. This company specializes in crafting heirloom baby fashion with a modern twist. It has been around for over a century and remains a recognizable figure because of its dedication to creating exquisitely styled clothing for baby boys and girls. 
The Feltman Brothers Velour Hat is the perfect accessory for your bundle of joy. It completes any ensemble for occasions like christenings, birthdays, weddings, or baby showers. It's classy, versatile, and warm to keep your little one comfortable in any outfit. You can get it in pink, blue, or ivory. 
2. Feltman Brothers Velour Bow Romper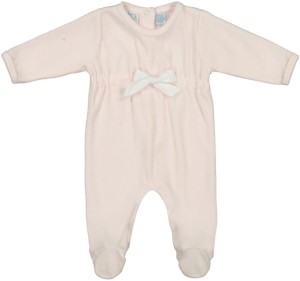 The Feltman Brothers Velour Bow Romper is a cute and fashionable gift for baby girls. It is a chic vintage-style outfit for any special occasion available in timeless ivory and baby pink. The velour material is guaranteed to keep your little one nice warm, making it a timely gift for the winter season. This romper is also machine washable, so you don't have to worry about damaging the fabric when throwing it in the washer.
3. The First Years Stack Up Cup Toys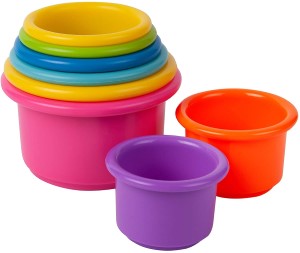 The First Years Stack Up Cup Toys is an excellent gift for babies at least six months old. It includes eight brightly colored cups that stack together and have large numbers on the bottom to build number recognition skills. The cups also have holes on the bottom for water play. If you've been around infants and young children, you know how much they love to play with cups, which is why this classic set is perfect for building a baby's toy collection.
Best Gifts for Toddlers (1-3 Years)
1. ThumbThings Finger Puppets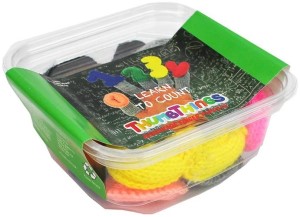 ThumbThings Finger Puppets is a suitable gift, not just for toddlers but for kids of all ages. They provide an engaging and interactive way for parents to play with their children and are perfect for bedtime stories, car rides, and plane trips.
ThumbThings believes that electronic toys and gadgets are not substitutes for meaningful interactions between children and caring adults. Childhood play should be about learning and discovery, and when kids play with adults, they display high levels of language development and problem-solving skills. 
If you still can't decide what gift to get your young niece or nephew, consider these cute finger puppets from ThumbThings!
2. Julie Originals Desert Dwellers Flash Cards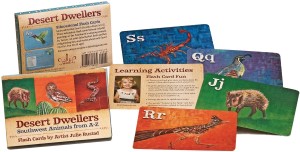 The Julie Originals Desert Dwellers Flash Cards make the perfect educational gift for toddlers and preschoolers. Each card features a unique animal and corresponding facts written by a mom in child-friendly language. They are excellent tools to help toddlers learn the alphabet and for preschoolers and older children to learn new things about desert wildlife. The original art, fun facts, and witty descriptions make these cards an unforgettable treat for kids and caring adults. 
3. Dinneractive Utensil Set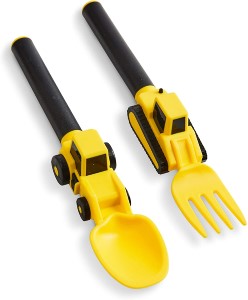 If you want to give your friends a practical gift for their toddlers, the Dinneractive Utensil Set is the perfect option. It includes a construction-themed spoon and fork in bright colors to engage kids with food in a fun way to foster positive association. 
This utensil set is designed for small hands, featuring soft handles that are durable and easy to hold. It gets toddlers accustomed to proper utensil use in a creative way and promotes mealtime independence. More importantly, it is made entirely of food-safe plastic to appease health-conscious parents. 
Best Gifts for Preschoolers (3-5 Years)
1. SendAFriend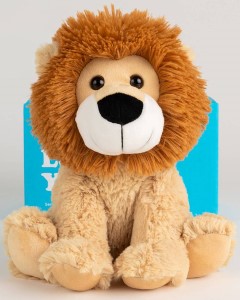 SendAFriend is a mission-based company that makes the most adorable stuffed toys and donates a sizable portion of its revenue to pediatric hospitals and care facilities each month. You can pick a fluffy pal, write a personalized message, and have it sent as a gift anywhere around the world. It's the easiest way to make a kid's day!
SendAFriend stuffed toys are ten inches tall and are made of the softest and fluffiest materials. They ship in a wholesome blue box together with your personalized card. 
2. Melissa & Doug Cut, Sculpt & Roll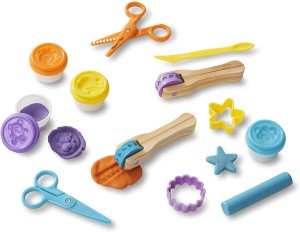 The Melissa & Doug Cut, Sculpt & Roll keeps preschoolers busy and encourages creativity. It is a colorful set of modeling dough and instruments for cutting different shapes, sculpting patterns, and molding figures. The package includes two pattern wheels, two pairs of scissors (one cuts a zigzag while the other is straight), two dough cutters, sculpting tools, and four tubs of modeling dough. It also comes with a wooden tray for neat storage after playtime. 
3. PicassoTiles 100-Piece Magnetic Building Set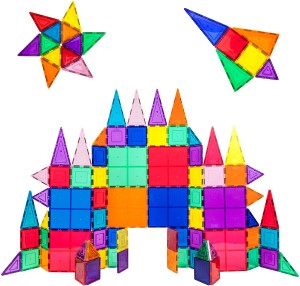 This magnetic building set from PicassoTiles makes a wonderful gift for letting young children's imagination run wild. It enables preschoolers to build massive structures and acquire a good grasp of color, geometrical shapes, magnetic polarities, and architectural design. When played with friends and family, it also fosters social skills at an early stage. It is easy to put away for storage and never runs out of style. 
Best Gifts for Grade-Schoolers (5-11 Years)
1. Blinks Smart Tabletop Games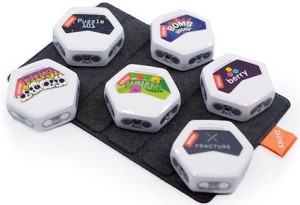 Blinks are the world's first smart tabletop game system that encourages face-to-face interaction. They are artificial intelligence-powered pieces that respond to touch, communicate with each other, and think for themselves. Every piece has a pre-installed game, but it can also learn new games when connected to other pieces. 
A popular party game in their library is WHAM!, a fast-paced whack-a-mole that you can play alone or with friends. Mortals is a real-time strategy game in which each piece is given a minute to live as players take turns stealing life from enemy pieces. 
Blinks have an ever-expanding game library that you can check out on their website. They are recommended as gifts for kids ages seven and older. 
2. Razor A Kick Scooter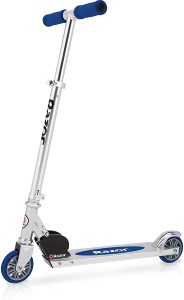 The Razor A is one of the most recognizable kick scooters in the world. It has been around for over two decades and is still popular among the kids of this generation. It employs top-quality aluminum for a lightweight yet durable frame. While it introduces some new features, it retains the original folding mechanism for quick and easy carry, transport, and storage. The handlebars can be adjusted and set to the ideal ride height. 
The Razor A can be used right out the box and without any assembly, making it an ideal gift for kids ages five and older. 
3. Beyblade Burst Rise Hypersphere Vortex Climb Battle Set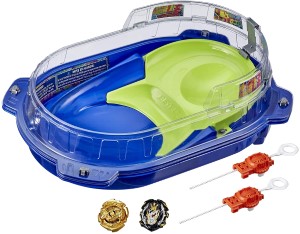 The Beyblade Burst Rise Hypersphere Vortex Climb Battle Set is the ideal gift for kids who love the animated series. It includes everything you need to let it rip, with two tops that are specially designed to battle in the Vortex Climb Beystadium. The tops feature performance tips, allowing them to speed along the brink and drop on opponents for high-intensity battles. You can also remove the top level of the stadium for more subdued clashes.
Quick Recap of the Best Gifts for Kids of All Ages
Best Gifts for Infants (0-1 Year)
Best Gifts for Toddlers (1-3 Years)
Best Gifts for Preschoolers (3-5 Years)
Best Gifts for Grade-Schoolers (5-11 Years)
Conclusion
That wraps up our list of the best gifts for kids of all ages. We hope this guide has helped you find the right gifts for the children in your life. Don't forget to share your thoughts in the comments section below!