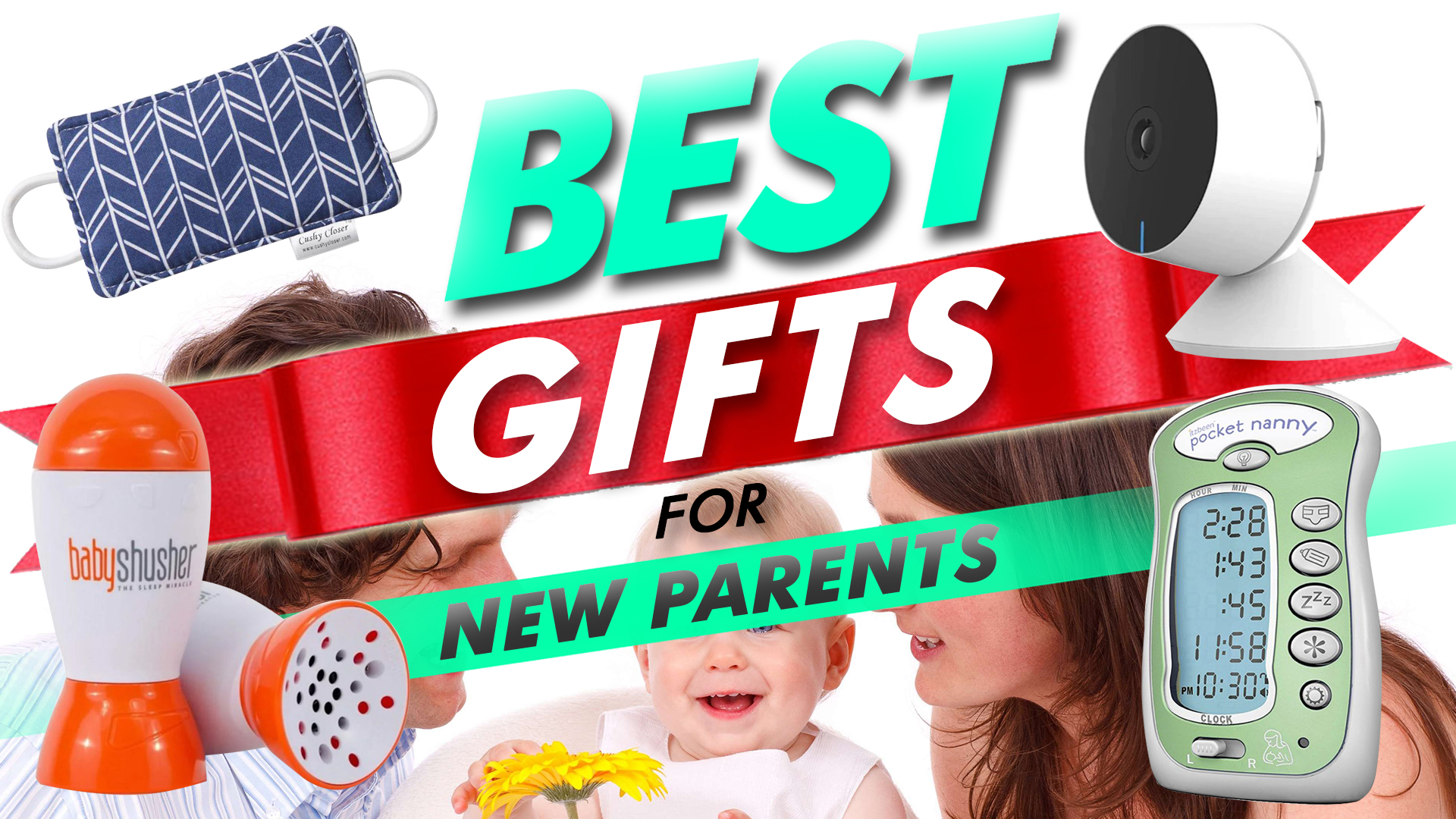 Finding appropriate gifts for new parents can be difficult because they need practical things to make their lives easier. If you are attending a baby shower and have no idea what to bring as a present, here is a list of the ten best gifts for new parents.
1. Stellar Villa Nursery Wall Art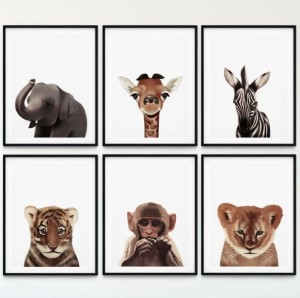 One of the most memorable responsibilities all new parents have is setting up a room for their baby. The nursery wall art selection from Stellar Villa can help create a soothing environment for parents and their newborn child. They come in a variety of subjects and art styles so you can choose one that suits your preference. The designs are gender-neutral, making them ideal for baby boys and baby girls. 
2. Cushy Closer Door Cushion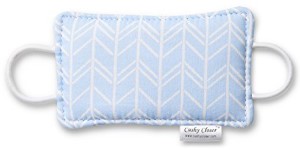 The Cushy Closer is another excellent addition to a baby's bedroom. This door cushion helps new parents avoid waking up their sleeping child when entering and exiting their room. It also eliminates the need to turn the doorknob and effectively muffles door sounds, such as slamming, rattling, and closing. 
The Cushy Closer encourages safety by preventing a child or pet from locking themselves in a room. When not in use, one end can be pulled off to leave the other end dangling on the doorknob. The stitching on the cushion is durable and should last a long while.
3. Upsimples Baby Bandana Bibs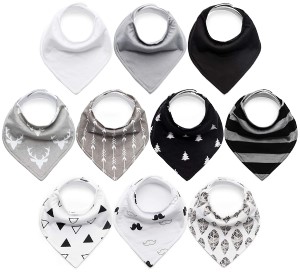 This bundle from Upsimples includes ten stylish bandana bibs to help new parents deal with their drooling newborn child. It is made of soft and absorbent cotton and polyester fleece to keep drool from soaking into the baby's clothing and prevent drool rash.
The bibs feature simple and cute prints to give new parents a variety of styling options while keeping their teething baby dry and neat. The set includes two sets of adjustable snaps that are suitable for sensitive baby skin. 
4. Summer Portable High Chair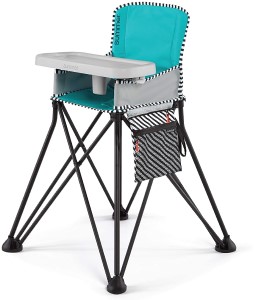 A baby high chair is essential for new parents, and this portable offering from Summer is an excellent gift idea. This high chair features an innovative pop-and-fold design, allowing it to shrink to a compact size for maximum portability.
The fabric on this high chair is removable and machine-washable. The tray with cup holder is also removable and dishwasher-safe for effortless cleanup. 
5. Laxihub M1 Baby Monitor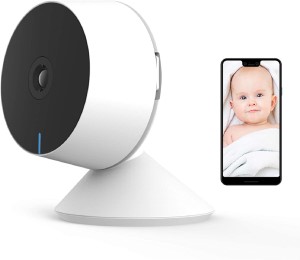 The Laxihub M1 baby monitor lets new parents see every delicate movement of their newborn child, even when they are in the kitchen or away from home. It records footage in superior quality and has a built-in infrared sensor for clear streaming even at night. It is also equipped with a microphone and speaker for seamless communication with your little one.
This baby monitor features an advanced motion and sound detection sensor that automatically sends a notification as soon as abnormal movement or sound is detected. Motion sensitivity and other camera settings can be customized through a convenient smartphone application. 
6. Grass Fed Whey Protein Powder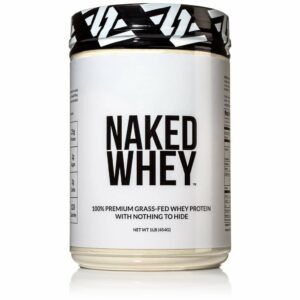 Grass Fed Whey Protein Powder New parents need as much nutrition as their newborn, making NAKED's Grass Fed Whey Protein Powder a smart choice to give to new parents. NAKED brand has been famous for producing good grass-fed whey protein without artificial additives.
The NAKED Grass-Fed Whey Protein Powder comes in a variety of flavors from chocolate, strawberry, vanilla, and even unflavored. What makes it better is their protein powder contains no artificial sweeteners, flavors, or colors. Finally, the whey protein is non-GMO, soy, hormone, and gluten-free.
7. Boba Wrap Baby Carrier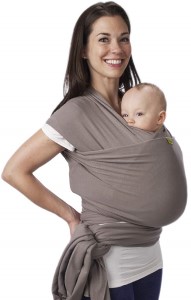 This baby carrier from Boba is a great way for new moms and dads to bond with their bundle of joy. It is made of a stretchy and soft fabric that keeps your baby close and is much easier to clean than a stroller. It is machine-washable and dries quickly, making life a little more convenient for new parents. 
This baby carrier is ergonomically designed to keep the baby and mom or dad comfortable. It can also double as a privacy shield for breastfeeding moms as they can easily nurse their baby while in the wrap. 
8. Fitted Shopping Cart Seat Cover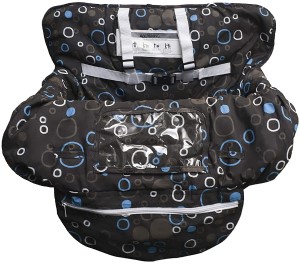 Help new parents protect their precious baby from the bacteria and viruses on grocery carts with this seat cover. It acts as a barrier against dirty cart seats, giving parents peace of mind and allowing their child to enjoy trips to the grocery store. It is universally compatible with shopping carts in all major retailers and comes with hook-and-loop fasteners to keep it secure. 
This padded cart seat cover features elasticized pockets and sewn-on loops to secure bottles and teethers. It also has a transparent sleeve where parents can slip their smartphone into and stream cartoons to keep their little one entertained. 
9. Itzbeen Pocket Nanny
The Itzbeen Pocket Nanny is one of the best gifts you can get for sleep-deprived new parents. It is a remarkable multi-purpose nursery tool that helps first-time parents learn and remember basic baby care tasks. 
The Pocket Nanny keeps track of when the baby last napped, ate, or had a diaper change. This handy gadget features four timers that count up with a press of a button. It can also be used to help maintain a schedule when the baby is with other caregivers.
10. Baby Shusher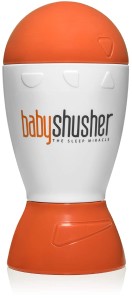 The Baby Shusher uses a real human voice to lull babies to sleep while helping new parents free up precious time. This device draws on time-tested practices to rhythmic and calming shushing noises that remind newborn children of being inside the womb. 
The Baby Shusher features a compact and portable design that allows it to be used in the car or when visiting friends and family. It also has removable wrist straps that let parents carry their child while putting them to sleep. 
The Baby Shusher has an adjustable timer to facilitate long shushing sessions that can get even the most resistant sleepers to sleep. Volume control helps the baby fall asleep without keeping everyone else in the room awake. 
11. Baby Einstein Sea Dreams Soother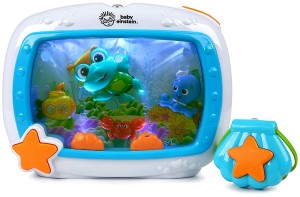 The Baby Einstein Sea Dreams soother uses ocean sounds to help babies fall asleep and stay asleep. It can be mounted on crib rails and comes with a remote control for easy access from a distance. 
This soother displays captivating light effects to create a relaxing environment for babies. The brightness and volume can easily be adjusted manually or using the remote control. 
The gradually softening lights and calming ocean sounds are guaranteed to make little eyelids grow heavy. This soother can also be attached to a car's headrest or placed on a plane's tray table. 
Quick Recap of the Best Gifts for New Parents
Conclusion
That wraps up our list of the best gifts for new parents. We hope this guide has helped you find the perfect present to take with you when attending a baby shower.