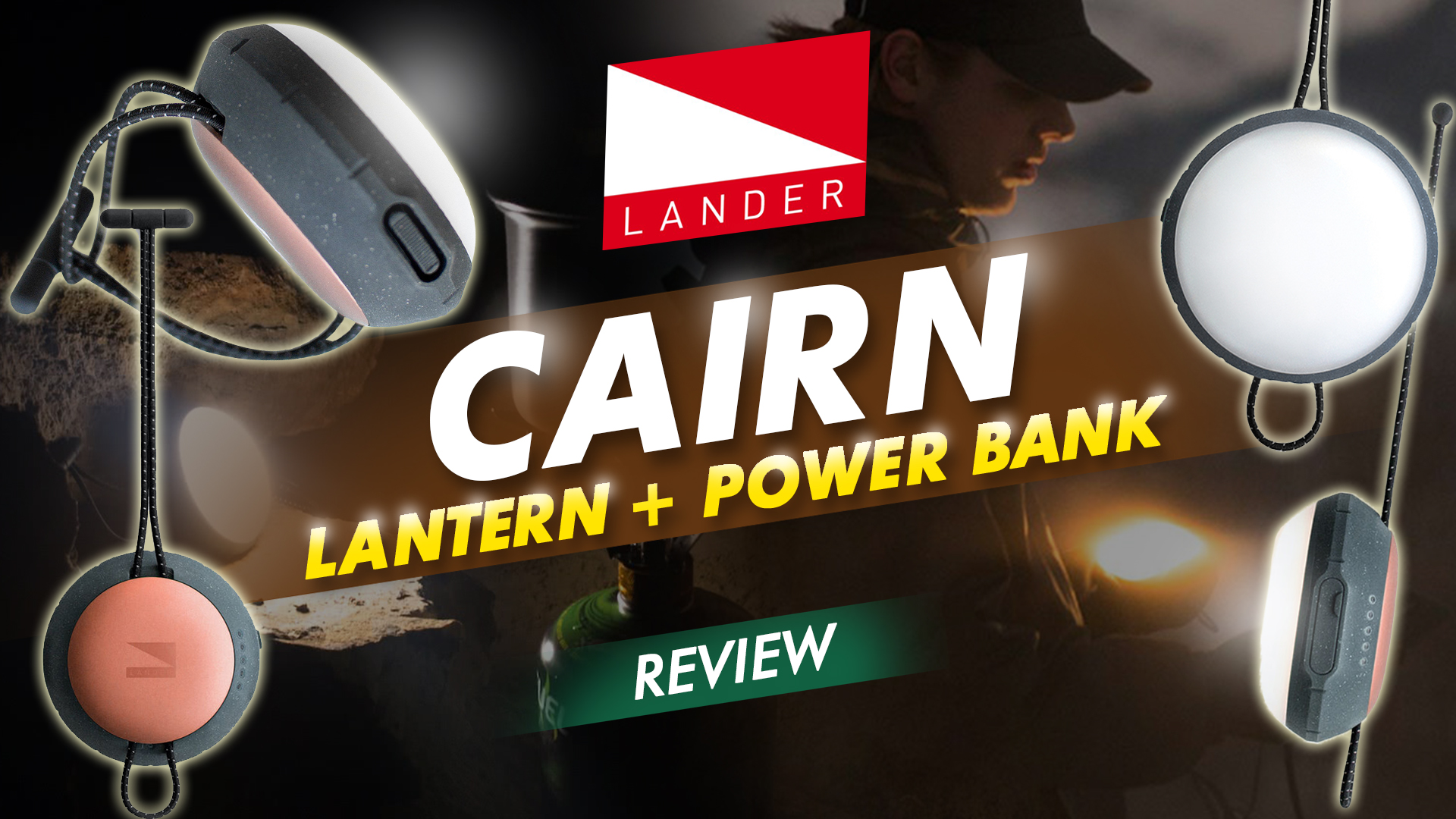 If you enjoy overnight camping trips, a light source and a charging station are crucial. The Cairn Lantern + Power Bank addresses both of these problems in one compact package. This nifty device allows you to keep the adventure going without a hitch. In this article, we conduct an in-depth review of the product to determine if it's worth the investment or not.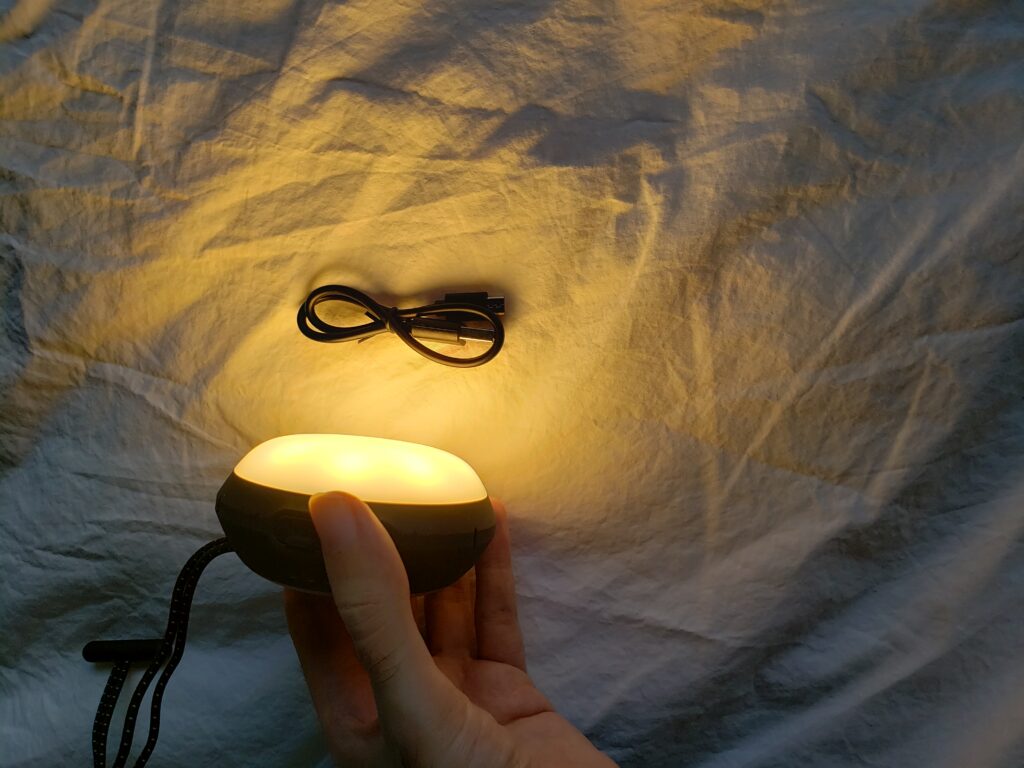 Quick Specifications
Brightness

300 lumens

Battery

3300 mAh

IP Waterproof Rating

IP65

Weight

161 g
Pros
Compact and portable design

Versatile tether
Excellent battery capacity
IP65 waterproof and dustproof rating
High brightness
Cons
No solar charging capability

Counterintuitive single-button design
Design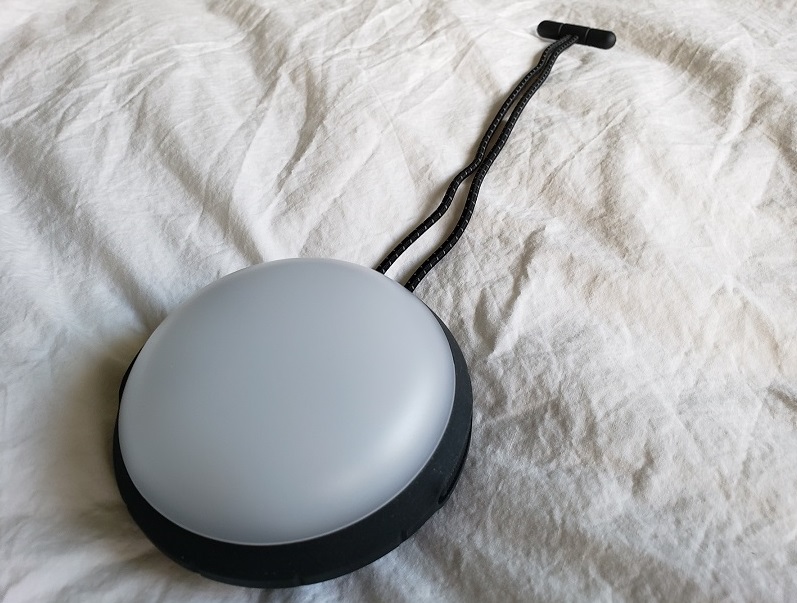 The Cairn Lantern exudes practicality for the outdoors. It features reflective stitched details, making it easy to spot in the dark even when the light is disabled. It is perfect for camping, hiking, fishing, or as an extra light in the car. The compact and lightweight design allows you to pack it in your bag and take it anywhere without worrying about exposure to the elements.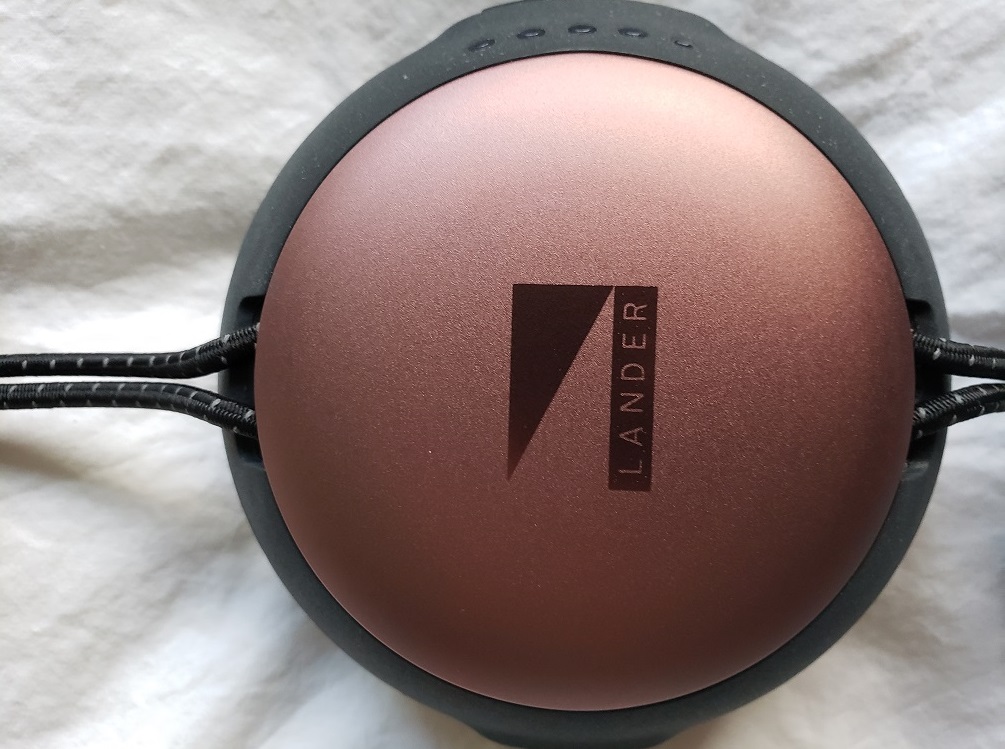 The only downside of this lantern design-wise is the single button interface. A second button would have made it easier to adjust brightness levels, but the single-button still works, albeit less conveniently. Moreover, the charge port opening may be hard to maneuver at first, but it gets tenuous overtime.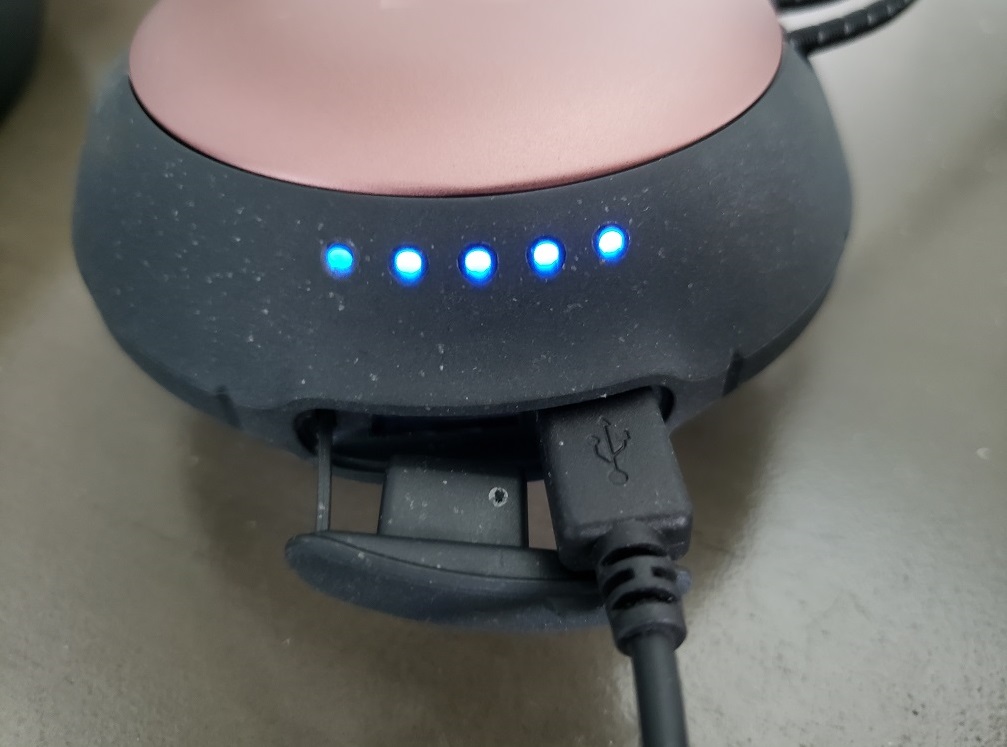 One design element that I appreciate about this lantern is the inclusion of the five small lights on the side of the device that indicate the battery level. This feature is especially useful when allocating power between your other devices and peripherals.
The sample product I received came in black, but you can also get the lantern in green.
Multi-Axis Elastic Tether
The Cairn Lantern features a multi-axis elastic tether with a loop on one end and a plastic pole on the other, allowing you to attach it to trees, tent poles, and even small branches. You can also place it on a table or nightstand since the tether is stiff enough to prop up the light. I found the versatility of this lantern to be handy when preparing food during camping trips.
Build Quality
The Cairn Lantern is explicitly designed to withstand the outdoors, so it is made of extremely durable materials. It is IP65 rated, meaning it is waterproof and dustproof. You wouldn't have to worry about getting it dirty or being out in the rain. It also features crush zones and impact protection to survive accidental drops from several feet off the ground. 
Brightness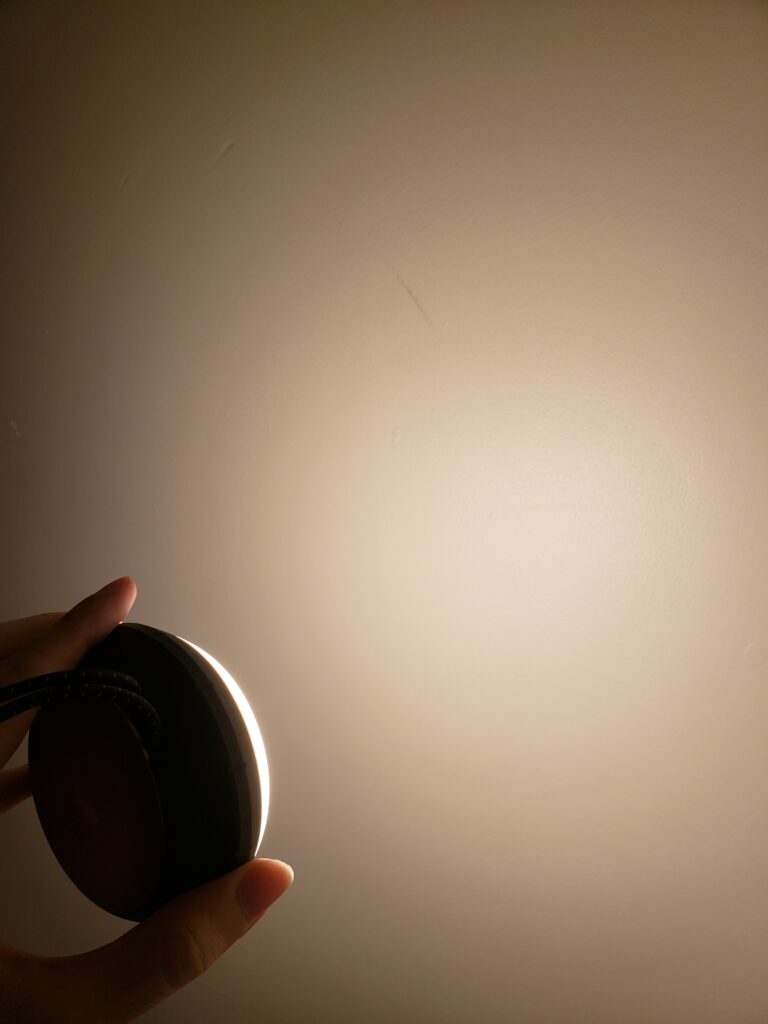 My immediate impression of the Cairns Lantern was that its light is warmer than most of its competitors, providing a cozy ambiance instead of a harsh blue light. There is no detectable flicker, even at the lowest setting. Moreover, the brightness it produces is remarkable, considering its size.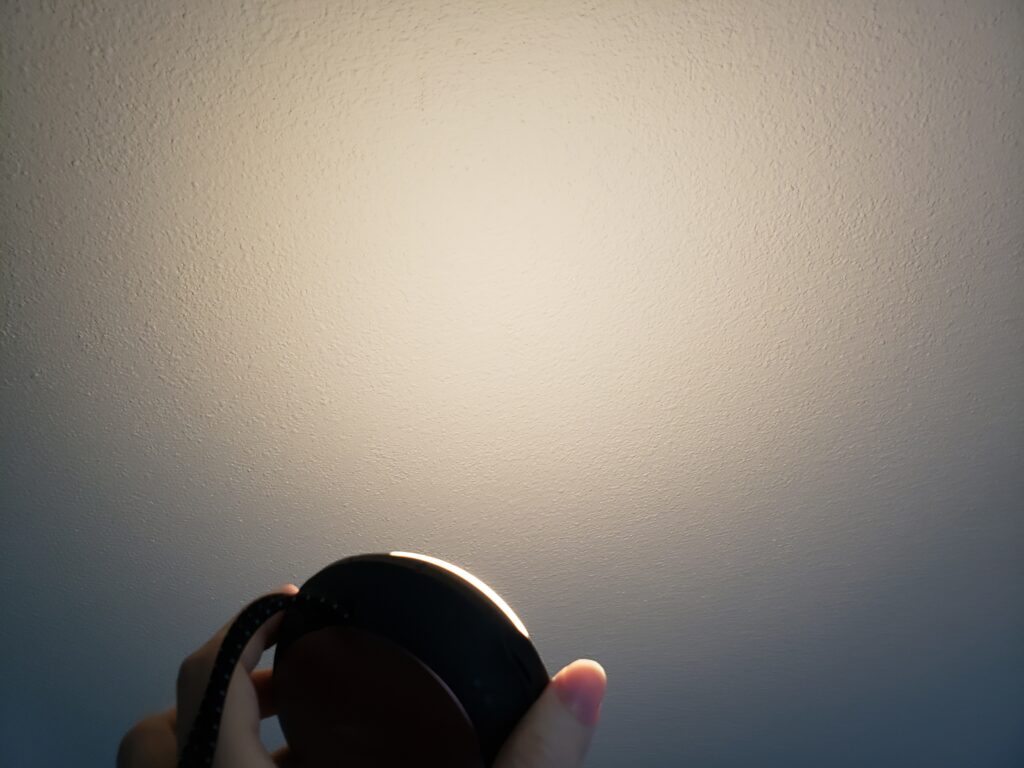 Although it is ideal for outdoor use, this lantern has incredible brightness variation for other activities, from reading to lighting up the entirety of a small room. It is a very versatile device, even without its power bank functionality.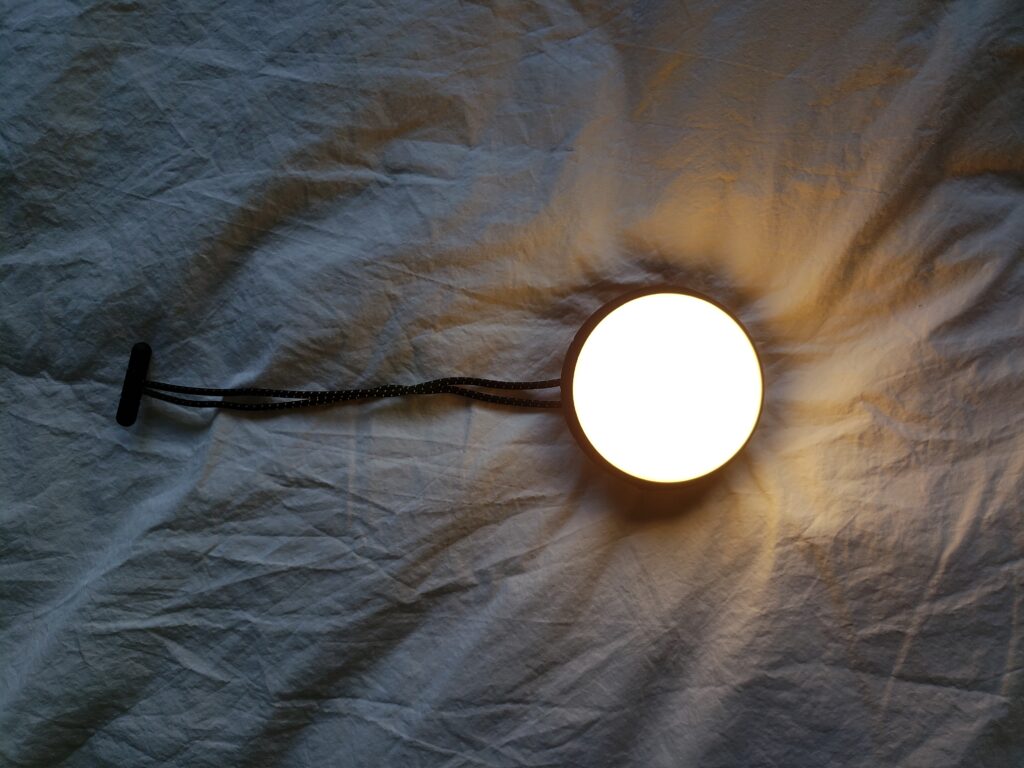 Compared to an average propane lantern, the brightness level of this device is significantly dimmer, but it is well within the range of products based on the same technology. 
Battery Life
When it comes to products designed for the outdoors, battery life should be put into consideration. For the Cairn Lantern, I ran several tests simulating different scenarios to push the built-in battery to its limits.
Light Only (No Charging)
The first test I conducted aimed to determine how long the Cairn Lantern could illuminate at maximum brightness while the power bank functionality is not in use. I was able to get three hours of constant light, surprisingly longer than advertised. After three hours, the lantern dimmed to its lowest setting and ran for another 12 hours. 
Charging Only (No Light)
For the second test, I wanted to learn how many times I could fully charge my smartphone using the Cairn Lantern. Unfortunately, the result was underwhelming as I was able to fully charge my phone only once. After draining the battery, I charged my phone using the lantern again, but this time, it juiced up to only 25%. On the upside, it is more than adequate for a whole day of trekking and on par with other portable power banks.  
Light and Charging
The third and final test involved charging my drained smartphone while using the light at maximum brightness simultaneously. The lantern's brightness remained constant for a little over an hour, and the built-in battery charged my phone to 70%. However, the light started dimming when the phone was charged to around 45%.
Recharging the Cairn Lantern
Charging the Cairn Lantern from 0% to 100% takes roughly two and a half hours. I kept track of the device's battery while charging and came up with a percentile breakdown, using the small indicator lights on the as a guide.
| | |
| --- | --- |
| Charged | Time |
| 5% | ~30 minutes |
| 25% | ~60 minutes |
| 50% | ~80 minutes |
| 75% | ~100 minutes |
| 100% | ~120 minutes |
In a camping setting, you can set this lantern at medium brightness and expect it to last roughly six hours of uninterrupted use. If used sporadically, it can easily endure a long weekend outdoors with friends and family. More importantly, you have full control over the light's brightness, so you can dim the light according to your needs. In my experience, I needed to set the light to the brightest setting only when preparing and cooking dinner out in the wilderness. 
Conclusion
Overall, the Cairn Lantern is hard to overlook, especially if you're an outdoorsman. It is perfectly suited for camping settings where it can be used to illuminate tents and areas for preparing and cooking food. I wish it had a few solar panels to allow for passive recharging under direct sunlight, but it would only add to the cost of production. There's not much to dislike about this lantern, and it is easy to recommend to anyone who loves camping.