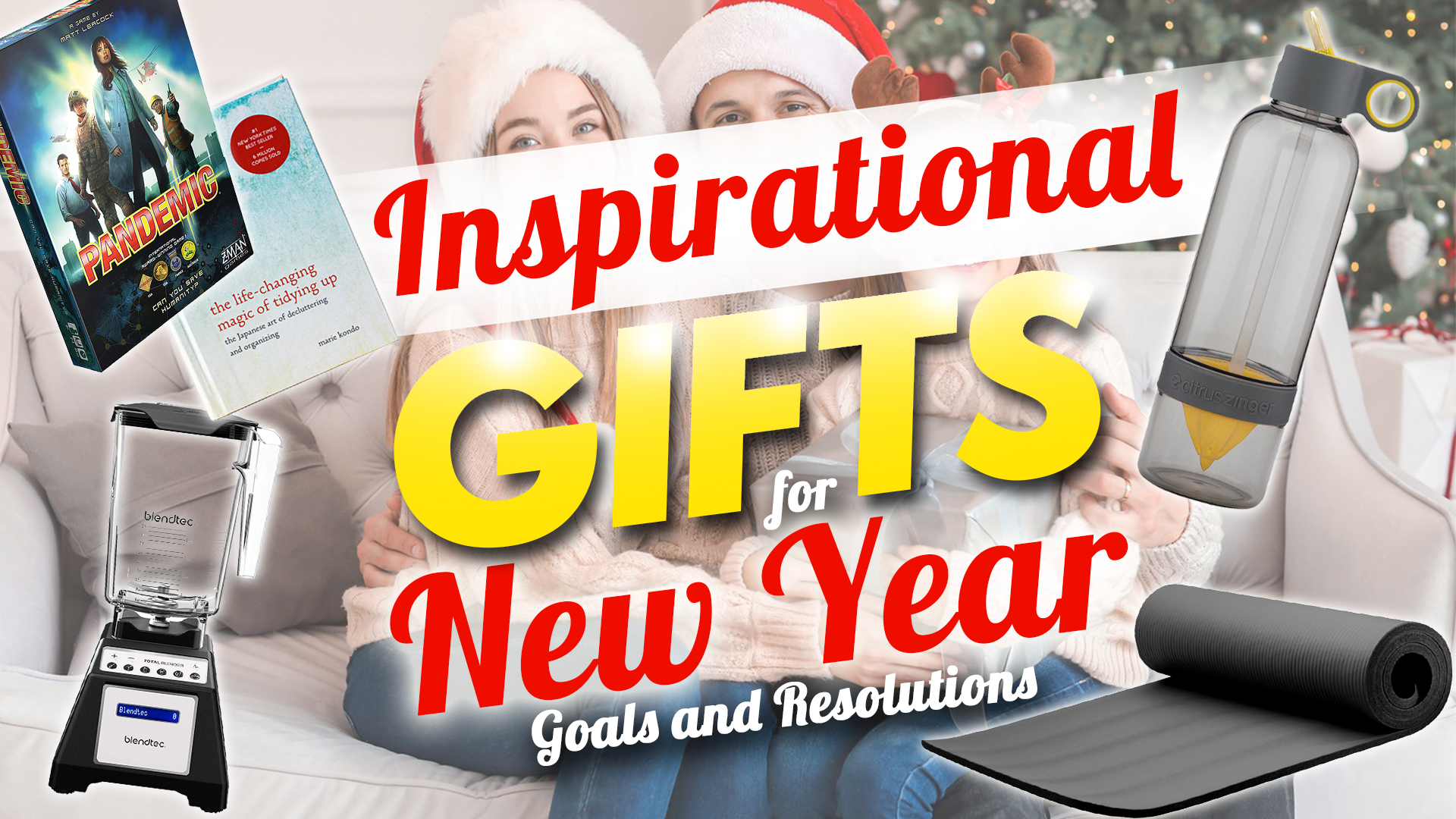 With every new year comes a new assortment of goals and resolutions — but how often do we actually stick to those goals?
If there's someone in your life who's taking the new year as a chance to improve their health, spending habits, or family life, you can help them stay on track with these eight motivational gifts.
1. MiGoals 2021 Goal Digger Planner Classic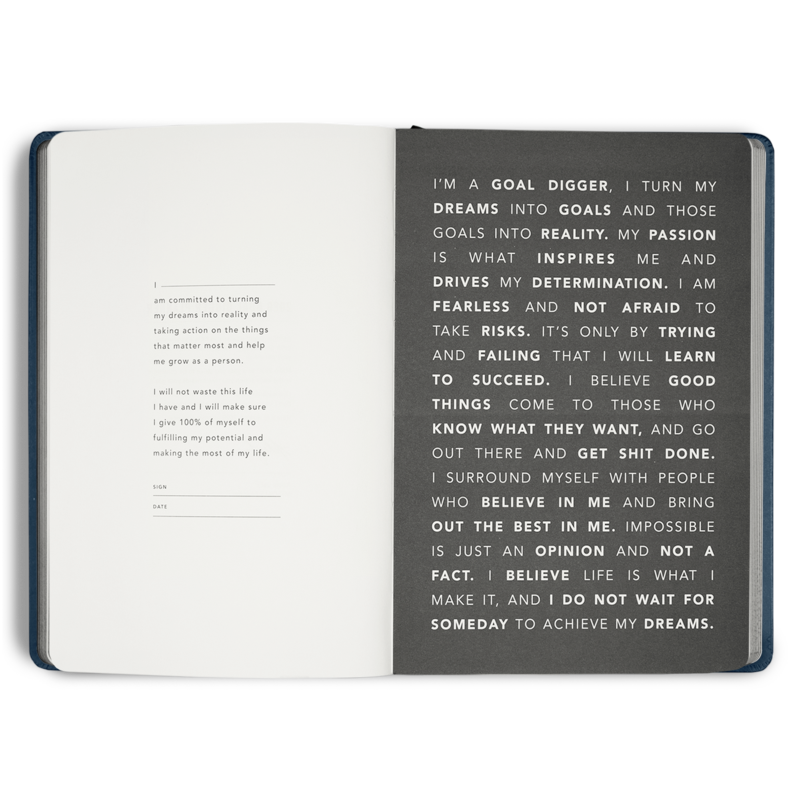 This elegant planner is designed to make reaching your goals easier. With ample space to take down appointments, goals, budgets, notes, and more, the MiGoals Goal Digger Planner is the perfect gift for anyone who struggles to keep track of all their plans and obligations.
2. The Life-Changing Magic of Tidying Up: The Japanese Art of Decluttering and Organizing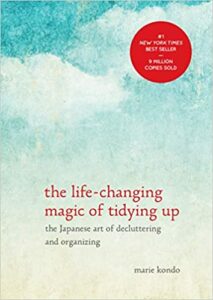 Marie Kondo's wildly popular guide to organizing your home has inspired millions to declutter their home. With its unique approach to cleaning, The Life-Changing Magic of Tidying Up is a simple guide to home organization that anyone can follow.
3.  Comma Home Faux Fur Weighted Blanket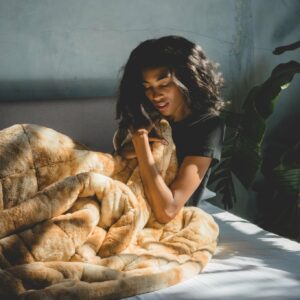 Comma Home's weighted blankets make fantastic New Years gifts, especially nowadays, when most of us are spending much more time at home. Not having a set schedule can really mess with your sleep/wake cycle. That's where weighted blankets can help! They are natural insomnia and anxiety fighters that effectively help you to wind down quickly.
They also help you to stop tossing and turning all night, putting you in a state of uninterrupted deep sleep for longer – in turn, allowing you to feel refreshed and rested once you wake up in the morning. Plus they look and feel extra luxurious, they make perfect wellness gifts that'll make you or the one you gift feel like royalty!
4. Plaine Products – Handwash, Shampoo – Completely Vegan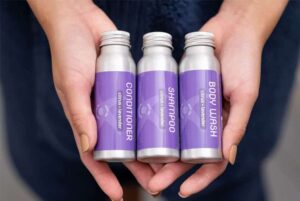 This time of year, we're all on a path to self improvement and looking for the tools to help us reach those personal goals. We love the positivity
that comes out this time of year. The team at Plaine Products is proud to be partnering with customers who are looking to adopt eco-friendly habits
in the new year that will help them live more sustainably. That's a resolution that's good for the individual and the planet.
5. The Well Plated Cookbook: Fast, Healthy Recipes You'll Want to Eat Illustrated Edition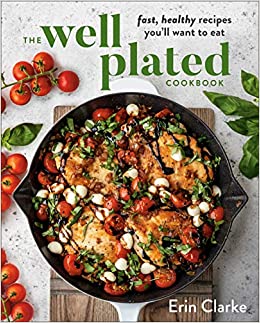 Do you know someone who wants to improve their cooking skills and eat well in the new year? This cookbook contains over 100 healthy, budget-friendly recipes for any occasion. With tips for storing leftovers and seasonal substitutions, The Well Plated Cookbook is suitable for chefs of all skill levels.
6. Polar Blend
With so many looking for a fresh start and a healthy balance in 2021, what if you could enjoy freshly blended and nutritious beverages anywhere, at any time? Introducing Polar Blend, the first two-speed cordless portable blender made to be used and taken wherever you go, from home cooking to the gym. Polar Blend's simple design provides an unmatched upgrade to current plug-in and portable blenders and totes itself as the most powerful portable blender on the market for its ability to offer over 50 blends on a single charge. Crafted for everyday use and made to be taken wherever you go, Polar Blend is the ideal portable blender for those looking to cut the cord on kitchen appliances
7.  astrea ONE Premium Stainless Steel Filtering Water Bottle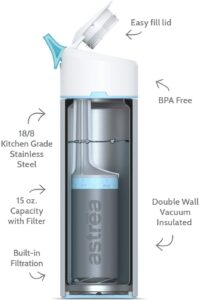 +
Everyone always thinks big when it comes to New Year's resolutions, when just one small step can change so much…HYDRATION!
Astrea water bottles are *the only re-fillable, filtered water bottles on the market with the highest NSF certification to eliminate toxins, pharmaceuticals, lead, and contaminants (mercury, cadmium and more!).  This means you can fill it up with tap water from any faucet, and it will filter out toxins offering the healthiest and best-tasting water no matter where you are. It's water without questions. Perfect for on-the-go.
8. Budgeting Workbook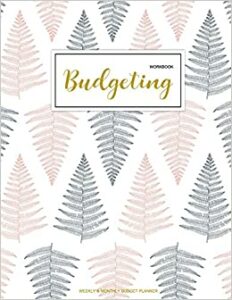 Perfect for anyone looking to keep track of their expenses and save money, this Budgeting Workbook provides a useful way to record bills and other expenses. Its beautiful cover, high-quality paper, and portability make it both a convenient and attractive option.
9. Pandemic Boardgame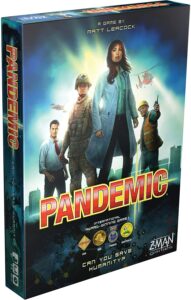 This best-selling board game is a fun, tongue-in-cheek gift for anyone this New Year. It's especially suitable for families hoping to spend more quality time together thanks to its easy-to-learn, cooperative gameplay.
10. Truly Clear Acne Bar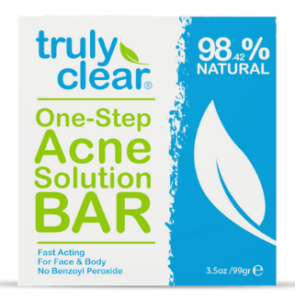 Truly clear  creates simple one-step natural products to solve even the most stubborn blemishes and acne. As the #1 sold blemish bar on FabFitFun this product has been deemed the magic soap. We can send any products for you to test.
11. Sprouts Blend Powdered Drink Mix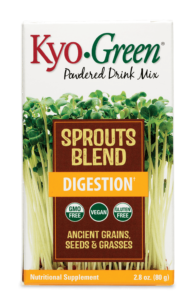 A powdered drink mix containing a blend of sprouted superfoods, including spirulina, pumpkin seeds, and chia seeds, to help keep our bodies strong and support our digestion.
12. YouTheory Collagen Powder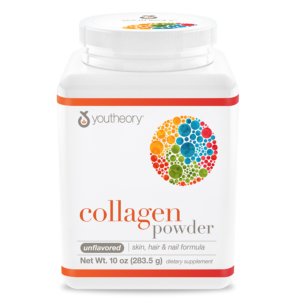 A collagen powder made from hydrolyzed collagen peptides–to restore collagen levels depleted by stress and help reduce the accompanying fine lines, wrinkles, and joint pain–as well as vitamin C, which is clinically proven to support our immune system.
13. Exercise Yoga Mat
Yoga is a simple, low-tech way to get in shape that anyone can do. This sturdy yoga mat is all you need to get started. Its non-slip surface and moisture-resistant material make it an affordable and durable gift for any aspiring yoga practitioner. Plus, it comes with a free mat strap, allowing for easy transportation to the gym or yoga studio.
14. Active Infusion Water Bottle

Drinking enough water is essential to our health, but some people find it easier than others. For the friend who can't seem to stay hydrated, the Zing Active Infusion Water Bottle can help make drinking water a fun and delicious experience. Designed to infuse water with citrus fruits, this water bottle encourages proper hydration by giving water enough flavor to be interesting.
15. Blendtec Total Classic Original Blender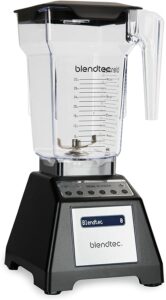 This high-quality blender has a wide range of applications, from making protein shakes to soups, smoothies, and salsas. As a result, it's a perfect gift not only for chefs but also for those who are working to get fit in the New Year. Its thick, stainless-steel blades are specially designed to create a vortex and blend all ingredients smoothly and evenly.